Share
Close
Winter Break 2018 EMO Band Camp
$249
•
Purchase required to enroll
Ages 10 to 16, Advanced Beginner thru Advanced Player
Looking for something fun to do this Winter Break? We've got you covered!
The
EMO Winter Break Mini Camp
is a super fun, immersive 3-day music camp,
Wednesday, December 26th through Friday, December 28th, 9:00 am - 3:00 pm
. Our camps are intended to teach music and build confidence, while helping kids get a taste of our year-around programs. This camp is designed for kids 10-16 years of age, who want to play music and perform live on stage in a fun and supportive environment. On a typical day campers will learn new song parts, rehearse with their band, and interact with our professional music staff and other talented young musicians. Campers will play a variety of songs, and perform live, on stage at the end of the session. Our theme for this camp - EMO - will cover some of the music from one of our most popular regular season shows such as
Fall Out Boy, My Chemical Romance, Taking Back Sunday, Sunny Day Real Estate, Jimmy Eat World, Panic! at the Disco,
etc.
Three-Day sessions, 9AM to 3PM, Showcase on last day of campCamp bands are set based on age and skill and are devised on the first day of the camp session

Want to give this camp as a gift? Simply click on the button below to purchase our online gift certificates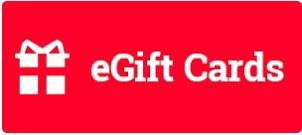 Cancellation policy Cancellation by November 16, 2018 - Full Refund
Cancellations after November 16, 2018 - No Refund
Schedule